WHAT IS TEAM NIGHT?
This is where all our volunteers gather together to have fun, grow together, and grow as leaders. It's where we get better as a community, and get prepared to serve those that aren't here yet even better. you don't want to miss a single team night!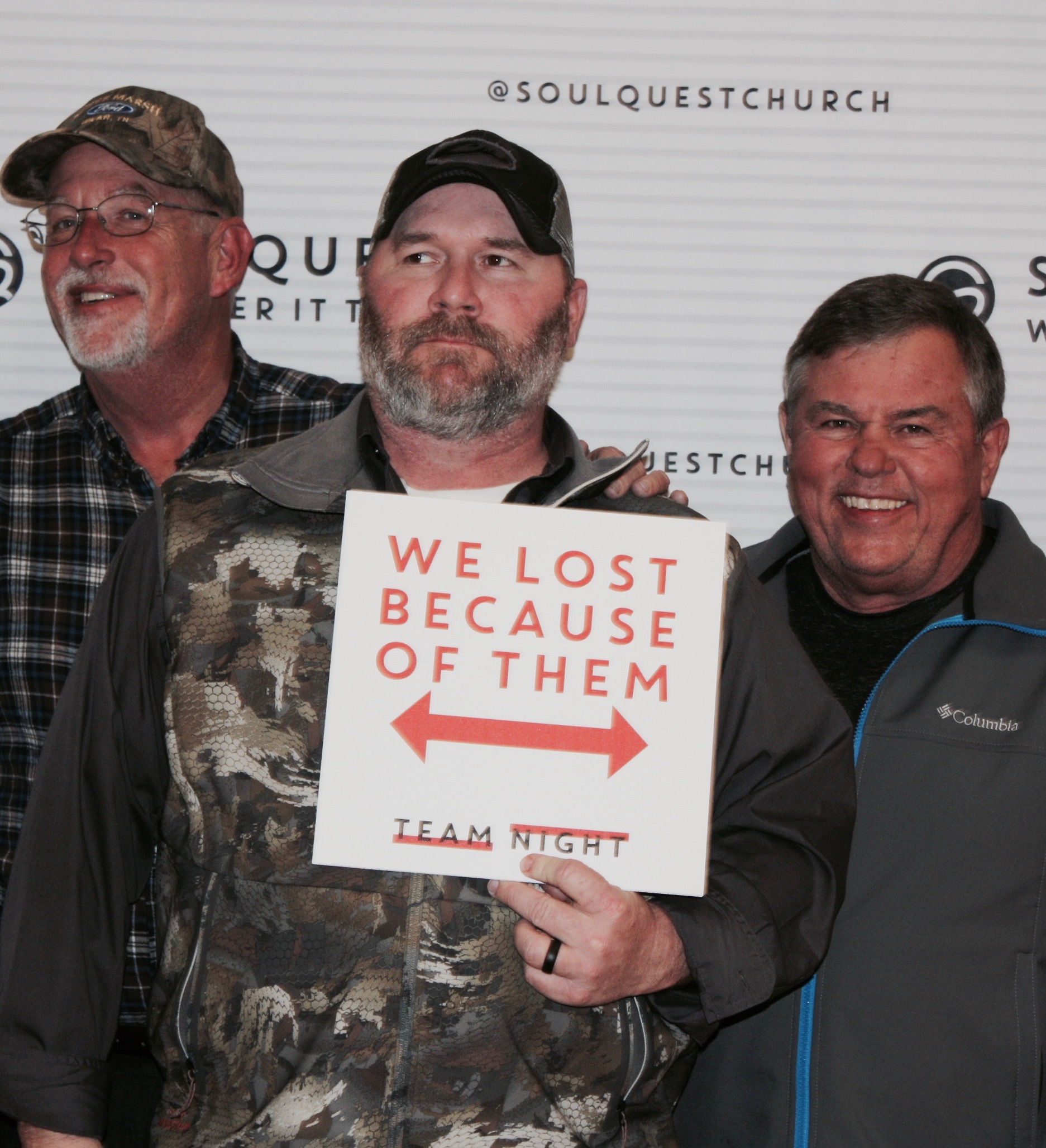 FAQ
ARE KIDS ALLOWED? Yes! There is no childcare, so we ask that you watch your kids. But we hope you do that all the time anyway…

HOW LONG DOES THIS LAST? We try to be very, very conscious of your weeknight. TEAM Night lasts for one hour.

IS THIS REQUIRED? IT SHOULD BE! BUT NO. THIS NIGHT IS A FUN NIGHT TO SIT BACK, BE SERVED, AND GROW AS A GROUP. IT IS NOT REQUIRED. BUT WE HOPE THAT YOU LOOK FORWARD TO TEAM NIGHT AND ENJOY ATTENDING WITHOUT HAVING TO SERVE AT ALL.

CAN MY SPOUSE COME IF THEY AREN'T ON A TEAM? OF COURSE! WE HOPE BY THE END OF THE NIGHT THEY ARE PUMPED AND WANT TO SIGN UP FOR A TEAM THEMSELVES.

I'M NOT ON A TEAM. CAN I STILL COME? UNFORTUNATELY NOT. haha SORRY, BUT THIS IS EXCLUSIVE. WE WANT TO CELEBRATE THOSE THAT GIVE SO MUCH TOWARDS DOING WHATEVER IT TAKES TO REACH THOSE FAR FROM GOD. GOOD NEWS: YOU CAN SIGN UP TO SERVE AND THEN BE WELCOME AT TEAM NIGHT. PROBLEM SOLVED!
ON A TEAM BUT DON'T HAVE YOUR SERVE TEAM SHIRT YET? SAVE YOUR SHIRT SIZE BELOW SO WE CAN GET YOUR SHIRT TO YOU AT TEAM NIGHT.
*These shirts are for Serve Team Members ONLY*